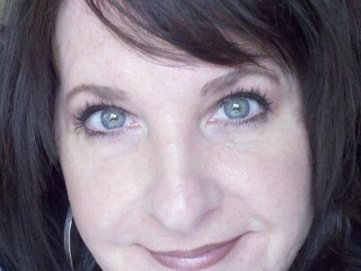 Mary Beth Bajornas began her career in dentistry in 2002 and has been supporting dental practices ever since. Her superior customer care, organizational skills and banking management experience allowed her to excel quickly within the dental world. As Mary Beth says she just "clicked with all things dental".
After having her now 5 year old daughter 3 ½ months early, Mary Beth quit her business manager position at a wonderfully progressive dental practice to focus on her daughter and her needs. Mary Beth created the idea of virtually supporting dental practices administrative teams with the support and mentoring of Dr. Ron Arndt and since 2008 is CEO/Founder of Dental Support Specialties – A complete administrative support service for dental teams. Mary Beth and her team support many practices across the United States, acting as direct extensions of each practice focusing on not just scheduling appointments, but also building relationships.
Mary Beth and her husband reside in OH with their 2 daughters.
The "face" of the dental practice – The cheerful, warm and energetic person manning the administrative operations.  Whether it's on the phone, or stopping by in person, the front desk administrator is the friendly first point of contact you'll meet.
A great front desk/administrative person is available to support all of your needs – finding appointments to fit your schedule, insurance and finance information to fit your budget along with building the strength of a positive relationship for years to come. This person will get to know you, your family, your preferences and become your own personal concierge for your dental needs.
A smiling face, a warm personality and a genuine care for you and your oral health is what makes the front desk gal a key player in a successful dental practice. Going the extra mile by calling your insurance company for you when you aren't sure of your benefits, noting your preferences and being aware of what it takes to keep you happy and satisfied within the dental family is all part of supporting not only the patient, but the whole dental practice.
Keeping the schedule running smoothly, all while answering the phones, routing emergencies, checking patients in/out, answering financial questions and putting patients at ease – done with a smile and a "what else can I do for you". If insurance hasn't made reimbursement promptly, it's the front desk coordinator who must call to track down the claim and expedite processing. If a patient doesn't confirm an appointment, efforts must be made to obtain a solid confirmation. If a patient no-shows or late cancels an appointment, this quick thinking administrative coordinator must use every effort to fill the available time slot. No two days are the same for a front desk coordinator and we wouldn't have it any other way.
The front desk coordinator is a smart team leader who is adept at their finesse with patient care, orchestrating a full and efficient schedule, protecting the dr. and his time, ensuring the patients are well taken care of, while being aware of the opportunities and insurance/financial realms of each appointment and each patient on the schedule; organized, strong and determined to keep things flowing smoothly for both the patients and the team.
Building relationships and trust with the patients is the strongest expectation of this position and to be successful must be genuine. Your front desk coordinator enjoys seeing you, getting to know you and strives to support you in making each dental experience within the office better than the last!
The front desk administrator's plate is constantly full, never empty but can be one of the most rewarding, exciting and challenging career choices ever.