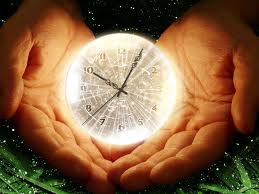 The top three concerns patients have when considering dental care.  Do you know what they are?
The chemical make up of the materials used?  The intensity of the overhead light?  The hairs coming out of the nose of that otherwise attractive dental assistant?  (Or even the hairs coming out of the ears of that otherwise handsome dentist.)  As critical as these are, the top three concerns patients have are time, cost and comfort.  Today I will discuss the first one.
Ticks.  If you live in a part of the country where they are common, you have had one or two on you and may even have had one embed in your skin.  Until  I moved to SE Kansas, I had never had that experience.  Not even once.  I had camped many times as a young man in northern Illinois and never experienced a tick situation.  Several years ago I had one dig into my skin, and being a tick novice, I just pulled it out.  Easy enough, right?  Wrong!  I failed to retrieve its head, and an infection started developing in my waist band area.  I set up an appointment for a doctor visit to have the offending foreign body removed and receive an antibiotic.
Timeliness is important to me.  I run a busy dental practice and have a schedule to keep.  Since I lunch from 1:00 to 2:00,  I set up a 1:00 appointment so I could minimize time away from my patients.   Being the first patient in the afternoon, I would get in and out and be back in a timely manner.  The medical doctor lunched from 12:00 to 1:00.  I arrived before the appointed hour to be sure I had my paperwork filled out.  I was ready for my 1:00 appointment.  I waited and waited and waited.  At about 1:25 I approached the receptionist and inquired about the late time.  I scheduled that appointment because I needed to be the first patient so I can get back to work.  I needed to get back to my patients.  I had a schedule to keep too.  She told me something about doctor will come back from lunch when he can.  I asked why set a 1:00 time appointment if he will not be back.  Her reply, "That's just how we do it around here."
Finally at 1:30 I see the doctor walking in the parking lot from his car.  It was 1:45 before I was seen.  I was treated decently by the doctor.  He removed the tick's head, taught me the correct way to remove a tick and prescribed the needed antibiotic.  I paid my portion of the bill.  I never returned to see that doctor!  He was a good doctor with a good reputation, but terrible at keeping on schedule.  I felt as though he had the attitude that his time was more important than mine.
My team members will tell you that one of my pet peeves is being late.  A few minutes behind, and I start to stress.  I know your time is important too.  I know you are taking time from your busy schedule with family and work.  When we do run late, we will inform you and give you the option of waiting a bit longer or rescheduling.
At Albert Mendez DDS PA,  Pittsburg Kansas Dentist, we value your time and will do all we can to stay on schedule.  Of course emergencies come up.  We do what we can to work in a patient if they have an accident or other unexpected situation.  We want you to know we are here for you.  We will do the same for you if you have an emergency arise.  We want to be your dentist, so give us a call at (620) 231-6070 to schedule an appointment.  Check out our website at www.pittburgkansasdentist.com. You can also find us on Facebook @ PittsburgDDS.