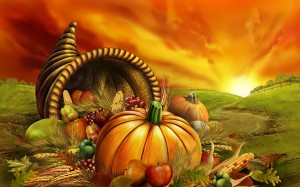 As Thanksgiving Day approaches, it is easy for all of us to reflect on all the things we are grateful for. Today's post will be short and sweet.
I am grateful for a loving God and His Son, Jesus Christ.  They are the source of my strength and determination.  They provide all I have, and all I am.
I am thankful for my family–immediate and extended. The good times and the bad make me a better person!
I am thankful for my career–I have an amazing team who work hard to make our practice a successful one, and  a wonderful family of great patients who make "going to work" so easy to do!
I am so grateful for friends–those local and miles away!!  Thanks for your encouragement!
I want to encourage you to please take a few minutes to reflect on your life and all you have been blessed with.  Like me, you may be amazed and humbled by all you have!
As always, if you should find yourself in need of dental treatment during the holidays, don't hesitate to contact us.  At Albert Mendez DDS, Pittsburg Kansas Dentist, we are here to serve you.  Call us at (620) 231-6070, or check us out online at www.pittsburgkansasdentist.com